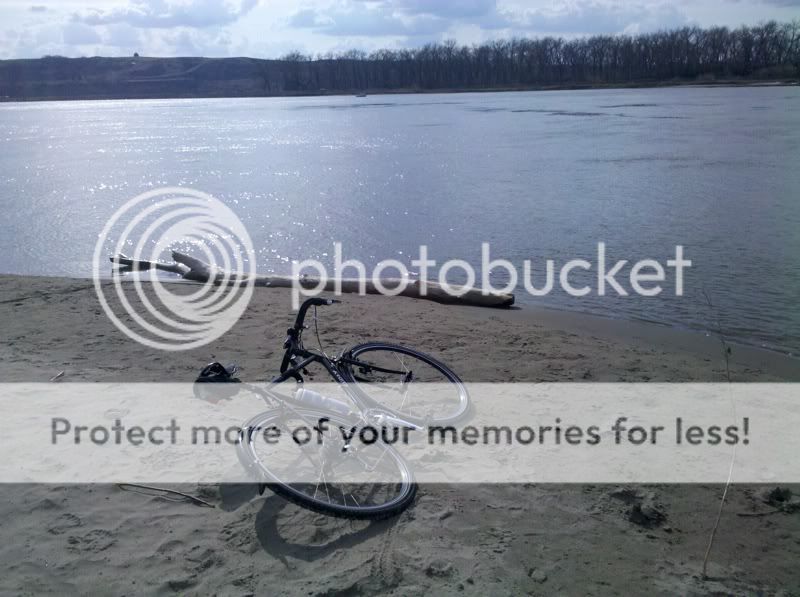 When mentioning that I was going to Bismarck to a coworker, I made an obscure Biz Markie reference. My coworker said "who?" and I immediately felt old. If you're anywhere over 30, you should know that "oh baby you, you got what I need" song at least. Right?
Anyways, Bismarck is a cool town! It's not flat like the rest of North Dakota, and there's a lot of history in them there hills. Here's some pictures from my after class adventures.
My hotel was located fairly close to the Missouri River, so I took my trusty Cross Check with me to do some exploring. I found some singletrack, some paved multi-use path, some gravel doubletrack, and some historical crushed rock trails as well. I was able to go on back to back 20+ mile rides with barely 2 miles per day of actual road, something that is almost unheard of in nearly every other city I've ridden in. The crazy mix of trails, beaches, riverside paths, and hillside history wasn't boring in the least. Being able to see some artifacts from Lewis & Clark's adventures, old Native American villages, and old bridges was pretty cool. I was fortunate that the weather was amazing (first time riding in a t-shirt and shorts in nearly 7 months!) and I had plenty of time to go cruise around the city. The second day I took the fenders off since the puddles had cleared up, and I wasn't in the mood for the rattling sounds they make on gravel!
The big building in the first picture is the capitol building. It's the tallest building in the state too. Being a California boy, this capitol building is pathetic! I spent so many hours walking around the grounds of the capitol in Sacramento, that the capitol in Bismarck was very "meh". Still cool to see though, just to satisfy the nerdy explorer side of me at least.